Today was a very successful day. Eddie is camping and I had the day off. I started the day by giving the apartment a "deep-cleaning" and then heading off to Albertsons to get my morning coffee from Terrence. After a pretty intense armpit waxing (ouch, but worth it) I headed over to my parent's house and picked up my Mom.
I treated her to a quick lunch at Gogo Japan and we made our way to Macy's to look at their selection of party dresses. My BMs aren't going to have matchy-matchy dresses. In fact, I'm anti matchy-matchy. They're teenagers anyways and I want them to look age appropriate. We found 2 cute dresses in shades of teal to go with one that is peacock blue and one that is turquoise. As long as its in the same color family, I'm fine with it.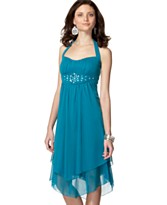 Straight to Macy's home and zapped some bedding and bath items for the registry and over to Alfred Angelo. They gave me a $100 gift card for buying my gown there and I also get 15% off. We found my mom's Mother of Honor (Mother of the Bride + Maid of Honor) outfit. Cobalt blue top with a black skirt. Very classy.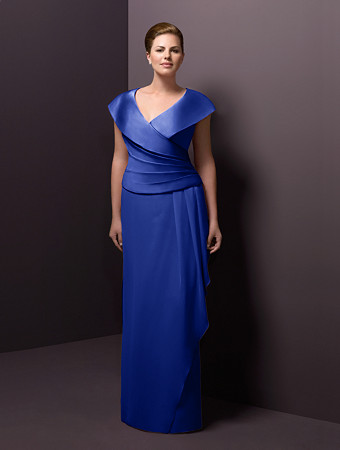 Michael's is in the same center so we went over there and poked around and I scored some new pigment pads for my stamping obsession as well as some $1.00 spools of ribbon. Made out with my guestbook a la Martha Stewart's water lily collection and the DIY Bride book.
Had a fabulous dinner from Gandolfo's Deli in Ocean Ranch and headed home. Saw my pops and hung out with the doggies for a bit and showed my mom the invitations we were thinking about.
Left my parents house and went over to Target and picked up some paper and another corner rounder punch... mine's already worn out! Then, headed across the street to Office Depot. I decided yesterday that today would be the day when I get a desk for myself. And I think I did pretty well with it. I bought a small desk with a hutch for $50. On my way out of the store, I saw the clearance shelves so I purchased the hutch and had some help out to my car. I re-entered the store and to my delight I found a whole shelf of disposable cameras which were originally priced at $9.99 and marked down to $.50! Yep. After a quick inspection I started piling them in my basket... and the manager comes over and says to me that they just needed to get rid of them and since I was buying so many that she would mark them down to $.25 for me! Crazy!! As I was checking out, we (the cashier and I) kept losing count and he said... oh, I'll just charge you for 25. Six bucks for over 30 cameras with 27 exposures. Bargain city!!
I'm a happy camper today.